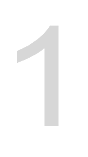 Professional Services

Dr. Kongstvedt's extensive executive experience, consulting background, and comprehensive knowledge of health insurance and managed care position him to provide seasoned strategic counsel to executives and organizations seeking to improve their strategic decisions and operational performance. He is also well positioned to provide expert counsel in legal cases involving the health insurance and payer industry.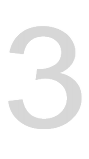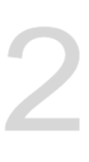 Professional Speaking

Dr. Kongstvedt is a frequent speaker at health-related industry and trade group conferences, as well as to health care companies of all types. His extensive knowledge of health reform and key issues and trends, coupled with his entertaining wit and humor, help audiences better understand the topics at hand, and how to apply what they've heard to their own work.

Expert Assistance

In addition to his consulting, books and university teaching, Dr. Kongstvedt provides expert assistance to the legal profession in understanding policies and proceduresf within the health insurance and managed health care industry. This assistance includes consulting advisory services, report generation and expert witness testimony.

Dr. Peter Kongstvedt is a highly regarded national authority on the health care industry with particular expertise in health insurance and managed health care. Dr. Kongstvedt advises health care executives on strategy, operations and effective decision-making, and he is also a Senior Health Policy Faculty Member in the Department of Health Administration and Policy at George Mason University where he teaches a graduate course in the Essentials of Health Insurance and Managed Health Care. In March of 2014, he was appointed by Virginia's Gov. McAuliffe to serve on the state's Board of Medical Assistance Services.

Dr. Kongstvedt's unique business expertise comes from the varied roles he has performed over his long career. Prior to his most recent positions as partner and senior executive in global consulting firms, Dr. Kongstvedt held senior-most executive positions at several health plans and managed care companies. His roots as a practicing physician give him first-hand understanding of the totality of the health care profession.
Renowned as the primary author and editor of "the bibles of managed care," Dr. Kongstvedt's books are used by more than 230 graduate and undergraduate health administration & policy programs. Published by Jones & Bartlett, these books include

The Essentials of Managed Health Care, 6th Edition.

(2013), and

Health Insurance and Managed Care: What They Are and How They Work, 4th Edition

(2015).

A licensed physician, a board-certified internist and a Fellow in the American College of Physicians, Dr. Kongstvedt received his BS and MD degrees at the University of Wisconsin, where he also completed his internal medicine residency. He resides in the Washington, DC suburb of McLean, VA.

Unless otherwise noted, all material copyright P.R.Kongstvedt Company, LLC